Instantly download the latest version of our publications!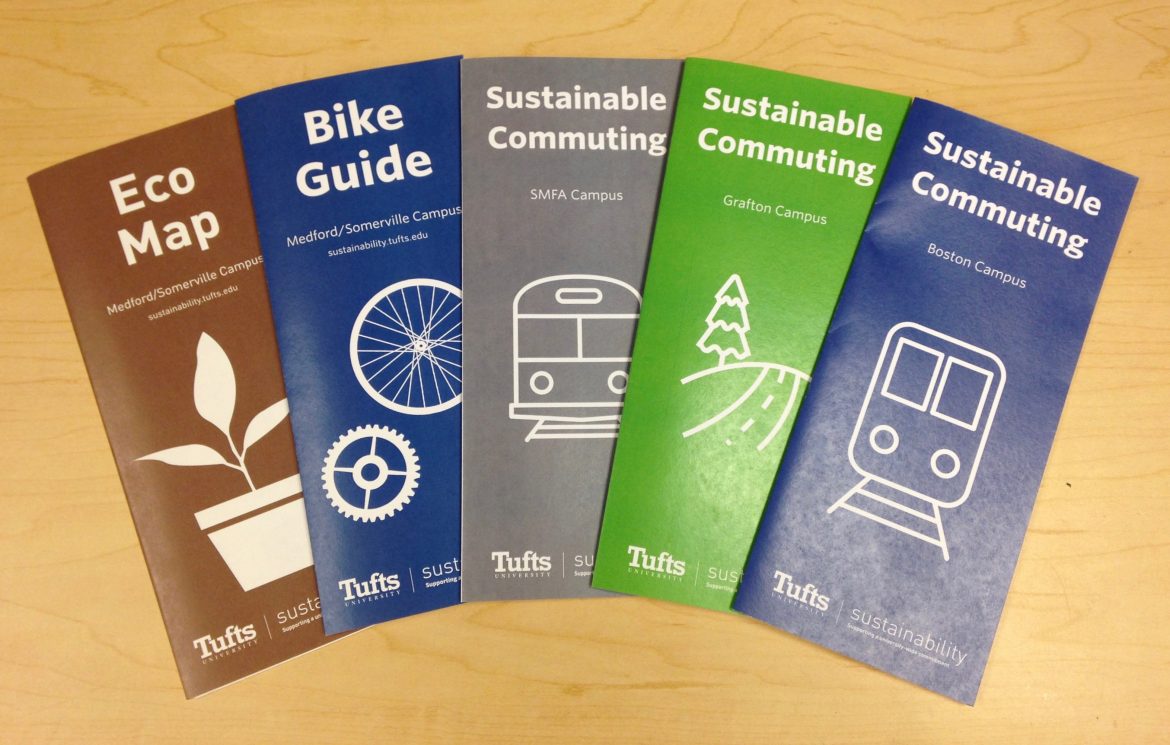 Eco-Map: Learn about the green features of the Medford campus.
Bike Guide: Discover the best bike routes and resources for cyclists on the Medford campus
Commuter Brochures
To request paper copies of our publications (printed on 100% recycled paper using soy-based inks), please contact Lauren Martin, Communications Specialist at lauren.martin@tufts.edu.