Medford and Grafton

Tufts Medford and Grafton campuses are members of MassRides, which offers trip matching services for local carpools/vanpools. They offer an emergency ride home system too: if you carpool, bike, walk, or use public transit to get to work, register online. If an emergency arises, you are guaranteed a ride home for free (limited to 4 rides/year). Learn more here.
Boston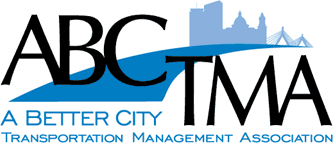 Tufts Boston campus is a member of A Better City Transportation Management Association (ABC TMA), an independent non-profit made up of employers, retailers, business owners, public sector representatives and others working to address employee transportation issues and improve air quality and traffic in the downtown and Back Bay areas of Boston. ABC TMA provides incentives and programs that encourage employees to take public transit, carpool, vanpool, bike and/or walk to work. Since Tufts Boston is a member of the ABC TMA, staff and students are eligible to participate in the following programs:
Guaranteed Ride Home
Receive up to 6 free rides home a year in case of emergency, unscheduled overtime, or illness if you use public transport, car/vanpool, bike, or walk to work at least twice a week.
Register to get a guaranteed ride home in a PlanetTran taxi (the nation's first public livery service to use hybrid vehicles exclusively).
Express Yourself
If you currently drive alone to work, the ABC TMA will provide you with three months of FREE transit on any MBTA express bus, commuter boat, or private bus carrier (Note: this offer does not apply to regular bus or subway services).
Fill 'Er Up
If you've been driving alone to work and begin commuting with at least one other person, the ABC TMA will pay you $35 per month for gas.
Vanpool Subsidy
When you join a vanpool, you can receive a subsidy from the ABC TMA of $220 over 6 months. Register to start.
Workout to Work
For ABC TMA's active commuting program, people who incorporate walking or biking into their commute (even if it's just to the local transit stop) can submit their miles each month for a chance to win great raffle prizes, like workout gear and gift certificates to local bike shops and outdoor stores.
For more information on any of these programs, visit here.