New to biking around campus? Need a new route? Want some tips and tricks to get around campus? Use the Office of Sustainability's Bike Map and don't forget to check out some of the bike safety tips compiled by TUPD!
Tufts Bikes
Tufts Bikes is a student-run bikeshare program on the Medford campus. Bikes, helmets and locks can be checked out from the library for FREE by students, faculty and staff. Bikes can be borrowed for up to 8 hours.
TuftsBikes also operates a bike workshop, holds safety and urban riding classes, and organizes group rides.
For more information, visit the Tufts Bikes website.

Hubway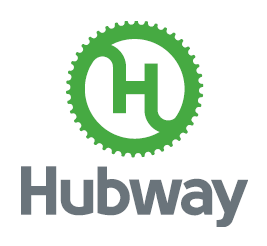 Hubway (sponsored by New Balance) is Boston's bicycle sharing system, launched in the summer of 2011 with 600 bicycles and 60 stations throughout the Boston Metro area. Hubway bikes are step-thru frames with 3 speeds, front and rear flashing LED lights, and a front rack, making them easy, fun, and safe for everyone to use.
You can now take advantage of the new Hubway station that was installed at the corner of Packard Ave and Powerhouse Blvd by Lewis Hall. This brings the number of stations in Somerville to a total of 11, which includes stations in Teele, Power House, Ball, and Davis Squares.
Hubway offers annual and monthly memberships. It also offers 24-hour or 3-day access passes. Registered Annual Members receive an assigned Hubway key, an unlimited number of rides per year, and access to an online account that includes rental history and billing statements. Rides less than 30 minutes are included free of charge for all three types of membership. After 30 minutes, additional usage fees apply.
Visit their site to learn more about Hubway and find stations near you.
Bike Shops near Medford Campus