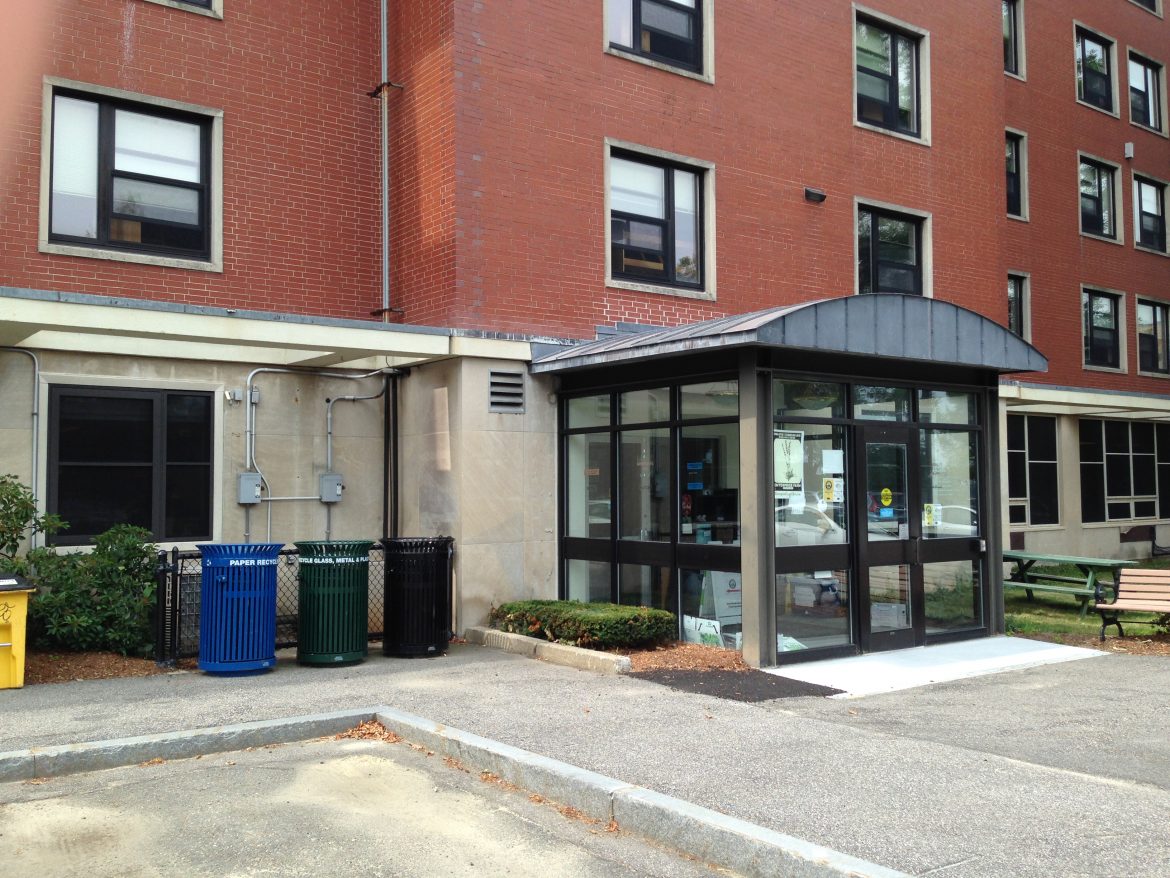 The Office of Sustainability is located on the Tufts University Medford Campus in the basement of Miller Hall (Parking Lot Entrance). Whether you are a prospective or current student, staff or faculty member, we encourage you to stop by for a visit. When possible, we recommend using alternative forms of transportation.
Accessibility
Our office is wheelchair accessible. Please do not hesitate to contact us if you need assistance planning your visit.
Walking
The Office of Sustainability is approximately a 20-minute walk from Davis Station on the Red Line.
Biking

Personal Bike: When coming from Davis Square we recommend reaching our office via Holland Street and Curtis Street. There are sharrows most of the way up Curtis St. There are many bike racks located across the Tufts campus. To see locations, please view our Bike Map.
Hubway: Hubway is the Boston Metro Area's bike share system. You can rent a bike at the Davis Square Hubway station and bike to the Packard Avenue Hubway station. From there, it is approximately a 7-minute walk to our office. Learn more about Hubway.
Public Transportation
Driving
Please visit the Tufts University website for driving directions. You may park in the Dowling Hall garage or in one of the metered spaces on Boston Avenue.