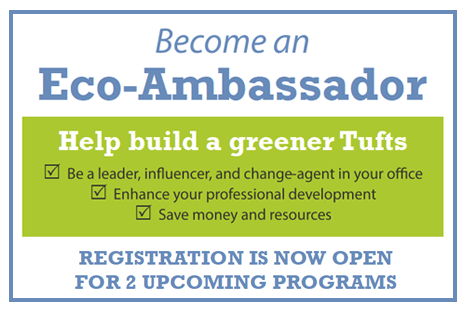 Help build a greener Tufts! Register for an Eco-Ambassador program today.
All offices at Tufts are encouraged to participate in the Green Office Certification program. Sign up today by visiting go.tufts.edu/greenoffice!
Tufts Eco-Map
Looking for eco-friendly resources on campus? Not sure of where to find fair trade coffee or compost bins closest to your dorm? Check out the Tufts Eco-Map to locate and discover sustainable resources on campus! Download a PDF version now.