Visit us!
Come visit the Office of Sustainability on campus!
We are located in the back of Miller Hall, across the parking lot from Hillel. We share a space with the Tufts Institute of the Environment and Environmental Studies Program.

View Tufts Office of Sustainability in a larger map or to get directions
Download the new Tuts Eco-Map (in PDF) if you are looking for eco-friendly resources on the Medford campus like compost stations and recycling bins.
Discount MBTA passes now available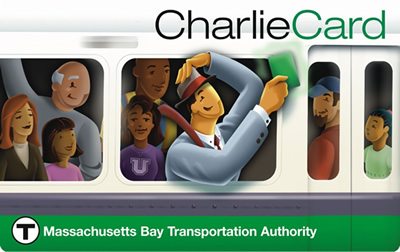 Round-trip MBTA passes valued at $5 are now available for $4 at the Mayer Campus Center's Information Booth!  The passes are the result of a joint effort of the Tufts Community Union (TCU) and the Office for Campus Life (OCL).  In order to receive a subsidized ticket, students can fill out an Interdepartmental Requisition (IDR) sheet, necessary to purchase goods or services from the university.  After obtaining a signature from any member of the TCU Treasury, groups leaders can bring the form to the OCL booth to receive passes for traveling students.  Read more>>
Coming this spring: Environmental Action class
ENV 0196-02/UEP 0194-01: Environmental Action: Shifting from Saying to Doing
1.0 credit, Letter Grading
Wednesday, 4:30-7 PM
This course is designed for students who want a refreshing way to examine the story behind the environmental concerns in the news. Through the lens of psychology, social marketing, and critical thinking, we will examine the current environmental issues impacting our world. This course aims to empower students to find their voice as they become leaders in environmental action; learning practical skills in communication, social marketing campaigns, and event planning. Trayless Dining and the Hodgdon Good-to-Go ban on the sale of single-serve water bottles were initiatives started by students from previous classes.
This course has been approved to count toward the Environmental Studies major. Learn more about which track on the Environmental Studies site.