MBTA Services
Round-trip MBTA passes valued at $5 are now available for $4
at the Mayer Campus Center's Information Booth.
The passes are the result of a joint effort of the Tufts Community Union (TCU) and the Office for Campus Life (OCL). In order to receive a subsidized ticket, students can fill out an Interdepartmental Requisition (IDR) sheet, necessary to purchase goods or services from the university. After obtaining a signature from any member of TCU Treasury, group leaders can bring the form to the OCL booth to receive passes for traveling students.
The MBTA (the "T", commuter rail, city bus system) is the best way to get around Boston, notably because parking is scarce as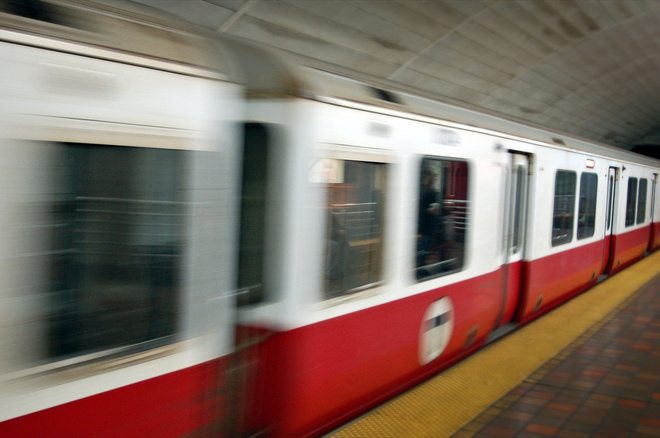 well as expensive. Take advantage of tools such as the MBTA Rider Tools or mobile MBTA apps like Pocket MBTA or Catch the Bus. Charlie Cards can also get you discounts at restaurants, museums and more.
Medford Campus
Subway: Take the Red Line to Davis Square. Tufts Medford Campus is a quick 15 minute walk.
Commuter Rail: Take the Fitchburg Line to Porter Square. For all other lines, go to North or South Station.
Inbound Buses
Outbound Buses
#80 to Lechmere Station via Medford Hillside
#94 to Davis Sq Station via West Medford
#96 to Harvard Station via Davis and Porter Sq
#80 to Arlington Center
#94 to Medford Sq via West Medford
#96 to Medford Sq via Harvard Sq and Davis Sq
All Outbound & Inbound Bus Stops at:
College Ave and Power House Square
College Ave and Professors Row
College Ave and Boston Ave

Boston Ave and Tufts Garage (Dowling Hall)
Boston Ave and Fairmont St
Boston Ave and Winthrop St
Boston Campus
Subway: Orange line to Tufts Medical Center Station. Other nearby MBTA stops are Downtown Crossing (Red/Orange Line) and Boylston (Green Line).
Commuter Rail: Commuter rail to Back Bay or South Station. Tufts Boston Campus is about a 12 minute walk from South Station or a 20 minute walk from Back Bay.
Bus Services:
#11 City Point Downtown Bayview Route
#43 Park St & Tremont St via Tremont
#55 Park St & Tremont St via Copley Station
SL5 Silver Line Downtown—Dudley Station
*For Schedules, Maps and Rider Tools, visit: mbta.com
---
MBTA Discounts
Faculty and Staff
Boston employees receive a 25% discount toward the purchase of bus, train, or commuter rail MBTA passes. Save money by using pre-tax money to buy your train, bus, and subway tickets and/or your vanpool or commuter parking. All it takes is a quick online or phone order to get a pass or debit card delivered to your home every month.
Medford faculty and staff can use pre-tax funds to pay for transit passes and tickets. All it takes is a quick online or phone order to get a pass or debit card delivered to your home every month.
For more details, see hr.tufts.edu and click 'Commuter Benefit Program' under 'Benefits.'
Students
Boston-based Health Science School students (Medical, Dental, and Nutrition Schools and Public Health Professional Degree programs) are eligible to purchase an MBTA semester or monthly pass at a 25% discount over regular "T" prices. Each student is entitled to one pass only and a Tufts ID must be presented to pick up your pass. Unless there is a pre-approved exceptional situation, students must pick up his or her own pass. For more details, click here.
Order forms for discount semester passes for Medford students are available through the Student
Services Center at Dowling Hall or through their website, here. The fall semester deadline is August and the spring semester deadline is January.