Note: Tufts is in the process of creating standards for energy savings that can be used across the campuses. The instructions below only show you how to shut your monitor off for power savings. If your IT support person allows it you can leave the "Home/Office Desktop" settings as they are (step 4), which will also shut off your hard disk, saving a lot more energy and money.
Note: Windows ME is not supported by Tufts
1. Select Start > Settings > Control Panel from the Start Menu.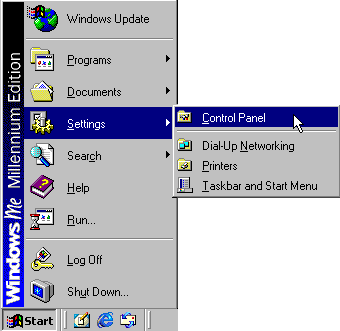 2. Click the Display icon in the Control Panel.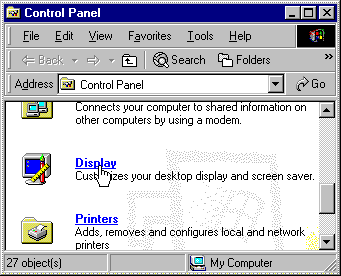 3. In the Display Properties window, click the Screen Saver tab, then click the Settings button in the Energy saving features of monitor box.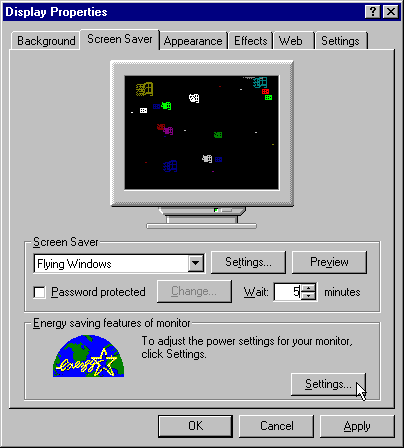 4. Under Power Schemes, select Home/Office Desk.
Note: Some of the options shown here, such as System Standby and System Hibernates, may not appear on your computer. If this is the case, simply skip the steps that do not apply to you. The options available may vary depending on your computer's capabilities.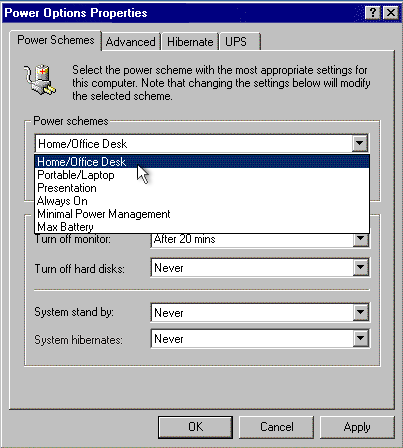 5. Set Turn Off Monitor for 10 minutes.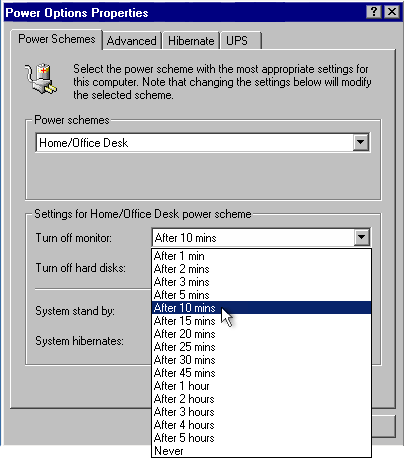 6. Set Turn Off Hard Disks to Never.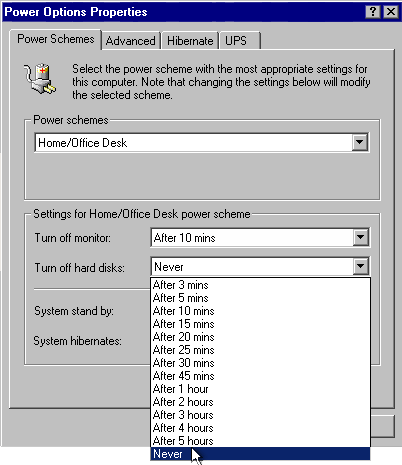 7. Set System Standby to Never.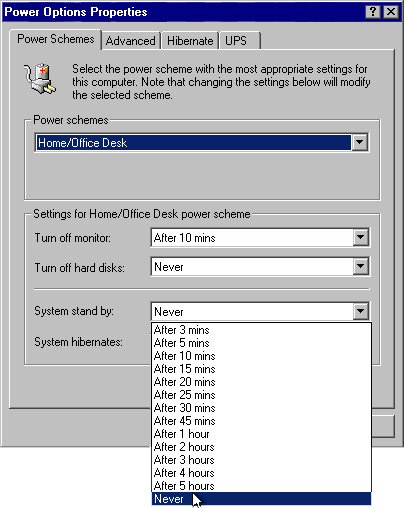 8. Set System Hibernates to Never.
9. Click OK.
Instructions and images were taken and modified from www.energystar.gov/powermanagement, a webpage developed by the Cadmus Group.