The Purchasing Department aims to provide the Tufts community access to the highest value of goods and services in a manner consistent with the University's mission; ensuring stewardship, quality, best practices, compliance and education. Environmental stewardship and making purchasing decisions based on sustainable and just business practices are integral to this mission.
---
Considerations When Purchasing
Choose products based on efficient use of energy, natural resources, and potential for safe, non-hazardous disposal. The EPA has a database of Environmentally Preferable Purchasing (EPP) to help you make informed decisions for greener Buildings, Carpets, Cleaners, Conference, Copiers, Electronics, and Food Serviceware.
Reuse
Don't buy new; reuse surplus items! The Medford Facilities Department has surplus furniture available for staff and faculty. Desks, chairs, tables and filing cabinets are just a sample of what you may find in storage. The surplus furniture collection varies throughout the year, watch the Tufts Recycles website for updates.
Also, consider starting a Free Cycle Room or area in your department.  Free Cycle is an easy way to recycle unwanted everyday items, such as kitchenware or clothing, by offering it for free to friends and staff who would otherwise have had to buy the product, themselves.
Material selection
Know what you're buying, learn about products that are eco-labeled compared to those that are conventionally produced. Look for products with low VOC content or office furniture from FSC certified timber.
Choose goods made out of post-consumer waste and high recycled content (e.g. printer paper made from 100% recovered scraps from consumer use).
For more ideas and a list of companies to use (or to avoid) based on their climate actions, check out Climatecounts.org or the ClimateCounts iPhone app.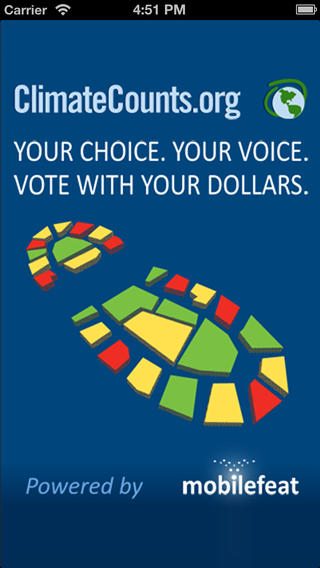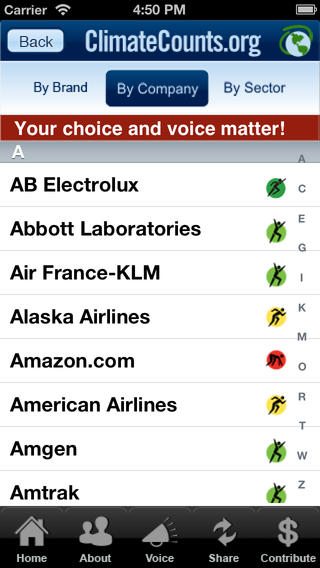 Durability 
Choose quality! When buying anything, choose products with long life spans and durability.
Energy efficient appliances
Look for ENERGY STARAppliances when shopping. ENERGY STAR is a joint program of the U.S. Environmental Protection Agency and the U.S. Department of Energy to help consumers save money and protect the environment through energy efficient products and practices.Energy efficient choices can save families about a third on their energy bill with similar savings of greenhouse gas emissions, without sacrificing features, style or comfort.
Locally produced
Supporting local manufacturers keeps jobs and money in your community, as well as cutting down on the emissions generated by transporting goods across the country (or world). Items manufactured in developing countries might be subject to less stringent environmental laws, putting the ecosystem and workers at risk.
Recycled Content
In a market based economy it's equally important to provide a market for goods created from diverted waste (e.g. recycling). "Manufacturing goods from recycled materials typically requires less energy than producing goods from virgin materials. When people reuse goods or when products are made with less material, less energy is needed to extract, transport, and process raw materials and to manufacture products. When energy demand decreases, fewer fossil fuels are burned and less carbon dioxide is emitted into the atmosphere." – EPA
Recyclability
Because of the great benefits of recycling, it's also important to purchase items that are designed to be recycled, e.g. furniture that disassembles into its component, recyclable, parts.
Strategic Vendor Parnerships
---
Coffee Service and Supplies
Call and ask for the Fair Trade and organic option: Equal Exchange Whole Bean Organic Mind, Body & Soul Coffee. (Approximately $49.50 for a case of 32).

Furniture
Ask if vendors offer anything with recycled content.

Print and Publications
Ask for vendors' recycled-content papers and vegetable-based ink.
Rental Cars
PlanetTran, a livery service based exclusively on the hybrid electric/gas Toyota Prius. For reservations call 1-888-PLNT-TRN (10% discount off of published rates) Reference: MASCO
Tufts Marketplace E-procurement site
---
One-stop, one login, shopping process. Login with your user-id and password and consider purchasing more sustainable products and services from the following vendors: Staples, CDW, DELL, and Expedia.
Staples
For quick access to recycled-content products, search "recycled" once you enter the site.
Look for these icons:
Recycled content or recyclability
Read the item's details to determine recycled content, which may be listed in any of the following ways:

10% recycled content: may contain pre- or post-consumer content
30% recycled content with 15% post-consumer content
Contains a minimum of 20% recycled post-consumer content: amount of post-consumer content may vary, but is at least 20 percent
100% recyclable: indicates that an item may be recycled by the user, but does not make any guarantee about the recycled content of the item (e.g. cardboard shipping boxes)

Note: some products feature this logo without indicating the percent of recycled content. More info.

Women-Owned Business Enterprise product. More information.
Minority-Owned Business Enterprise product.More information.
CDW
Make your workstations EnergySmart
The EnergyStar program was established by the Environmental Protection Agency (EPA) in 1992 to certify and label energy-efficient products. EnergyStar maintains that organizations can save an average of $14 per computer by choosing PCs that comply with its standards. (Universities find energy efficiency saves money, with little effort.) New, more stringent EnergyStar computer standards went into effect July 20, 2007.
back to top
DELL
Desktops
Dell's versatile OptiPlex line of performance desktops were built with energy efficiency in mind. The OptiPlex series, when configured with flat panel displays, use up to 70% less power than previous generations of OptiPlex desktops.
Notebooks
Laptops consume less energy than desktops. The Dell Latitude D630 was the first business notebook to attain the new, stricter Energy Star 4.0 rating.
Workstations
Choose EnergyStar Dell Precision workstations.
LCD Flat Planel Displays
LCD monitors are more and more frequently replacing CRT (Cathode Ray Tube) monitors. LCDs use only about a third the energy of CRTs (e.g. 25W instead of 75W).
Read more about Dell's Energy Star products, and download their Fact Sheet.
Tufts Computer Purchasing Policy:
The equipment is verified for its EPEAT standing by the Purchasing department prior to it being highlighted on the Premier Page of the Tufts Business-to-Business marketplace.
back to top
Expedia
With Al Gore's movie An Inconvenient Truth and the aftermath of Hurricane Katrina, many of us have become more sensitized to the serious threats of climate change. Unfortunately, if you fly frequently, air travel contributes a disproportionate amount of greenhouse gases to your personal climate change footprint. More on air travel.
If you can avoid traveling for business by using video and phone conferencing, do it.
If you have the option of taking the train instead of the plane or car, take the train.
If you can choose between local vacations and vacations somewhere far away in the tropics, stay local.
If you cannot avoid air travel,
Use the most direct route possible.
Fly economy instead of business class.
Buy carbon offsets. Consumers who are concerned about the extent of their environmental impact but who cannot avoid flying completely may wish to neutralize their travel emissions by purchasing carbon offsets. Learn about offsets and how to select an offset project or company.