Tufts University is the FIRST university to participate in the Massachusetts Technology Collaborative's (MTC) Clean Energy Choice®-On Campus program!
ALERT: On July 30th, 2009 – this program was canceled by MTC. We are investigating other options for purchasing renewable energy.

---
Empower Our Campus, Energize Our Community
Learn More:

Take Change Of Your Energy Future!

You can support renewable energy installations that supply New England with clean and healthy electricity, making our energy supply safer and more secure. Though Clean Energy Choice-On Campus, a program of the Massachusetts Technology Collaborative (MTC), you have the power to:

Go Green!: Make the choice to grow the clean energy supply of our school and community.
Minimize Your Impact: Reduce our reliance on greenhouse gas-emitting fossil fuels that contribute to global warming.
Strengthen The Community: Support job growth in the Commonwealth's clean energy economy.

Students, faculty, and staff, can participate by choosing to pay a premium to support the development of clean electricity supplies.
Earn a Return on Your Commitment – MTC Matching Funds Rewards Your Support
For every dollar you pay to a Clean Energy Choice-On Campus supplier to support new renewable energy sources, MTC will match it with two dollars to support clean, renewable energy projects:
1/3 of the match goes directly to Tufts to invest projects on campus.
1/3 of the match goes to Tufts' host city or town (Medford) to invest in projects in the community.
1/3 goes to projects that benefit Massachusetts' low-income residents.
---
What Tufts Can Do With MTC Matching Grants
Tufts can put MTC's funding to work, installing systems that produce and utilize clean, renewable electricity that save money and use less energy!
Put solar panels on the roof of an academic building —
Utilize natural sunlight to create the electricity needed to power your education.
Install solar and bioenergy projects at Tufts Grafton Campus —
Help reduce the amount of fossil fuels that are consumed when you power your laptop.
Plus, by applying Clean Energy Choice-On Campus funds to other MTC programs, Tufts can extend the value of each dollar earned to install even larger renewable energy systems!
---
The Success of the Program
The success of the program rests on a diverse collaboration of student leaders who would like to: (1) provide an outlet for sustainable community development on campus and in the Medford/Somerville area; (2) support the development of renewable energy and decrease our dependence on fossil fuels; (3) promote a three-tiered agenda of social, economic, and environmental sustainability and responsibility.
Clean Energy Choice will provide matching grants that will give students and the community the biggest bang for their buck. The grants will:
Support the generation of power from new sources of wind, solar, or biomass;
Increase funds for the Tufts to use for solar panel installation;
Give back to the Medford community to invest in local clean energy projects; and
Provide funds to support clean energy projects that benefit low-income residents throughout Massachusetts.
The following illustrates the specific financial benefits generated if, for example, a student makes a $20.00 annual student contribution:
| | | | | |
| --- | --- | --- | --- | --- |
| Contribution for Clean Energy | MTC Total Match | 1/3 of MTC Total Match Goes to the College/University | 1/3 of MTC Total Match Goes to the to Town | 1/3 of MTC Total Match Goes to the Low Income Community |
| $20.00 | $40.00 | $13.33 | $13.33 | $13.33 |
The role of the student organizations will be to:
(1) Provide feedback to the administration about effective methods through which students can make contributions to support clean energy; and
(2) Generate an awareness campaign to increase clean energy literacy and participation in the campaign amongst students on campus.

---
Why Support Clean Energy Choice?
Renewable power is an excellent source of electricity but construction of renewable energy systems is slowed by lack of financing and larger upfront costs, while energy derived from polluting fossil fuels often receives subsidies. Mass Energy Consumers Alliance is a non-profit organization offering the Sterling Planet program, a Clean Energy Choice-qualified supplier. Sterling Planet provides the financial support needed for the development of new wind-power projects.
By participating in Clean Energy Choice-On Campus, you are helping the Sterling Planet's efforts to build turbines that will generate more wind power. These new wind turbines will help feed our electricity supply with carbon-free, healthy, clean energy, displacing electricity generated from dirty and polluting resources that damage our environment, increase climate change impact, and infringe on our energy security. Your impact is also doubled with MTC's matching funds sent back to your campus and community.
Check out www.cleanenergychoice.org for more information!
---
FAQs and participation information:
How can I pay?
With check, JumboCash or cash at the TIE office in the back of Miller Hall, or pay with JumboCash online. To purchase with cash – drop off your sign up sheet (no ID number required, but do include your school) and payment at the Office of Sustainability (OOS) in the basement of Miller Hall (opposite the entrance to Hillel). Payment by check can be dropped off at OOS or sent via mail to the following address:
Office of Sustainability
c/o TIE
Tufts University
210 Packard Ave, Miller Hall
Medford, MA 02155
Who can sign up?
Every Tufts student, faculty and staff member, even people not associated with Tufts, such as your family and friends from home.
Where can I sign up?
Currently you can sign up at the TIE office in the back of Miller Hall. You can also download the sign-up sheet and mail it with a check to: OOS, c/o TIE; 210 Packard Ave – Miller Hall; Medford, MA 02155.
How does this work?
The Tufts Office of Sustainability administers this program. We pool all your donations and then buy wind power Renewable Energy Certificates (RECs, also called Green Tags) from Sterling Planet, our renewable energy partner.
How can I help UEP/Fletcher win their clean energy challenge?
UEP is taking on the Fletcher School to see which school can get the highest percentage of its members to buy clean energy. Fill out the sign-up sheet and turn it in at your school or drop it off at the Office of Sustainability in the back of Miller Hall (in the Tufts Institute for the Environment offices).
What is MTC?
The Massachusetts Technology Collaborative is the state's development agency for renewable energy and the innovation economy. MTC administers the John Adams Innovation Institute and the Renewable Energy Trust. They bring together leaders from industry, academia, and government to advance technology-based solutions that lead to economic growth and a cleaner environment in Massachusetts. http://www.mtpc.org.
---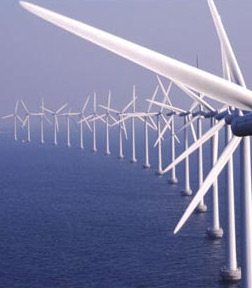 Promote green energy!
If you want to help promote the program as or within a group, please contact Tina Woolston (tina.woolston@tufts.edu) at Tufts Office of Sustainability or download an info sheet and poster to use around campus.
---
Gifts
Looking for a special token to give to your invited speaker or loved one? Make a statement by presenting them with a 1 MW REC that benefits the environment and Tufts. A hand-made woodcut certificate comes with a selection of local, stone-ground chocolate from Taza chocolates. More info.