Campus sustainability is undertaken by many people throughout Tufts. Below you will find a list of Tufts departments, organizations and people involved in applied sustainability.
Vice President of Operations 
Linda Snyder joined Tufts University as Vice President for Operations on October 9, 2012. She is responsible for facilities services and construction management, campus and space planning, dining services, public and environmental safety and real property services. Linda was Vice President for Campus Planning and Facilities at Dartmouth College.  While at Dartmouth, Linda managed the consolidation of all departments with physical planning and facilities responsibilities, oversaw completion of $265M in major capital projects, and maintained a strong commitment to sustainability across all aspects of campus life and operations. Previously she was the Associate Executive Dean of Physical Resources and Planning for the Faculty of Arts and Sciences at Harvard University.
Tufts Facilities Department
The Facilities Department oversees energy and water projects, from comprehensive lighting efficiency projects and ongoing energy efficiency projects, to water conservation. Often the projects are funded by savings through the Energy Loan Fund. Energy and Water projects are planned and implemented through the Facilities Department on an ongoing basis. The Grounds Department has pilot tested an organic baseball field, an electric lawn mower, green roofs, and bio-diesel.
Director of Facilities Technical Services- Elizabeth Isenstein
Elizabeth Isenstein holds a B.S.E. in Civil Engineering from Tufts and an M.B.A. from Northeastern University. Betsy Isenstein oversees Tufts' energy projects including energy management, energy contracts, and energy efficiency programs. Prior to joining Tufts in 1994 she managed energy programs for General Electric Company.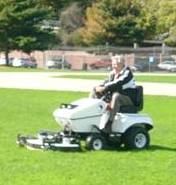 Grounds Supervisor – John Vik
Tufts Recycles!
The Tufts University recycling program was established in 1990 to promote recycling awareness and participation in a broad range of related environmental issues. Tufts Recycles! is a program of the Facilities Department. The program works closely with the custodial staff at One Source and our recycling contractor, Conigliaro Industries, to ensure that recycling at Tufts is carried out to its fullest potential.
Department of Environmental Health and Safety
The Department of Environmental Health and Safety oversees compliance. Over the last 15 years they have increased training and awareness, implemented improved procedures for hazardous materials handling and disposal. Unlike most other area research universities, Tufts has not had major violations.
Director of Environmental Health and Safety – Steve Larson
Industrial Hygiene Technician – Peter Nowak
Dining Services
Dining Services has environmental citizenship goals as part of its master plan. Dining has implemented a variety of programs to reduce waste, compost food waste, increase organic and fair trade offerings.
Tufts Dining runs Dewick and Carmichael dining halls, Hodgdon Good-to-Go, The Commons Deli and Grill in the Campus Center, and much much more. They aim towards sustainability initiatives focusing on food, recycling, composting, energy management, and vegetarianism. Check out all they do to help keep you well fed!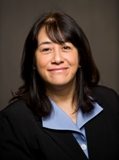 Director of Dining and Business Services – Patti Klos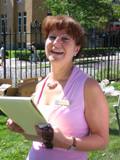 Nutrition Marketing Specialist – Julie Lampie
Purchasing
The Purchasing Department has included environmental criteria in recent contracts for office furniture and printing services. They manage the copy contract and oversee office supply vendors.
Purchasing Director – John Homich
Eco-Ambassadors
Eco-Ambassadors are staff and faculty across the university who have completed a course on greening their office. They learn about energy use, water issues, recycling and more and gain experience collecting data and implementing change in their office or building. To learn more, visit the Eco-Ambassador webpage.
Tufts Institute of the Environment
Tufts Institute of the Environment (TIE) is an interdisciplinary, university-wide education and research institute which facilitates and coordinates environmental programs at the University. TIE is devoted to advancing and disseminating knowledge about the many ways human interactions affect the environment. TIE's specific areas of focus are water issues, energy and climate, and health and the environment.
Program Director – Antje Danielson

Antje Danielson is the Administrative Director at TIE as well as the graduate interdisciplinary Water: Systems, Science and Society (WSSS) program. She came to Tufts from Durham University (UK), where she served as the Deputy Director for Sustainability, in May 2008. Previously, she worked with the Harvard Green Campus Initiative. A long-time resident of Cambridge, Massachusetts, Antje co-founded the innovative carsharing company Zipcar. She holds a Ph.D. in Geology from Free University, Berlin.
Program Administrator- Nolan Nicaise
Nolan Nicaise is TIE's Program Administrator. With the help of interns, he manages the Water: Systems, Science & Society (WSSS) Graduate Certificate Program, the ROGUE program (connecting undergraduates to graduate-level environmental research), the Tufts Environmental Alumni network, and the TIE Environmental Research Fellowship Program. He recently completed his master's degree in Urban and Environmental Policy and Planning at Tufts University, writing a thesis on the concept of citizen science ("Housewife Data: Citizen Science and the Case of Love Canal"). In his career, Nolan plans to promote environmental justice, improve biological conditions in waterways, and facilitate connections between people and their natural worlds through public outreach and effective environmental policy. When not at work, Nolan enjoys writing, learning new skills, and dancing.
Environmental Studies Department
The Environmental Studies Program (ENVS) is a multidisciplinary undergraduate program created to promote the study of our natural surroundings, designs that help minimize degradation of those surroundings, and the social and political tools needed to preserve and improve the environment. The program provides training in social sciences, natural sciences, engineering, and humanities.
Director – Colin Orians
Program Administrator – Sara Gomez
Community Sustainability Partnerships
Tufts works with community members to promote sustainability in the Medford/Somerville area.
Groundwork Somerville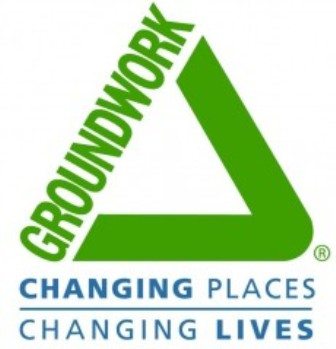 Tufts students participate in a variety of programs through Groundwork Somerville.   In the Maple Syrup Project, students teach elementary-age students environmental science and sustainability issues through tapping trees for syrup.  Click here to find out more.
Community Gardens
As part of its community outreach, Tufts provides a plot of land and water to Somerville community members who pay a yearly fee of $25 to plant whatever they wish on their private plots.
Urban and Environmental Policy and Planning Program
Tufts students in the Urban and Environmental Policy and Planning program often partner with the local community during their 'Field Projects' class.  Students address issues related to sustainability, and past efforts have included projects for the Medford Climate Action Network and Groundwork Somerville in 2010.
The Jonathan M. Tisch College of Citizenship and Public Service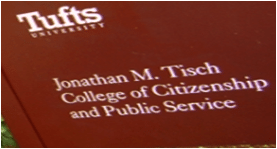 Tufts also partners with the local community through the Jonathan M. Tisch College of Citizenship and Public Service, which strives to prepare young people to be lifelong active citizens and to create an enduring culture of active citizenship. Some of the resources that Tisch College provides include funding for sustainability-related community internships (at organizations such as Groundwork Somerville ) and sustainability-related community research .
Student Groups
See our list of green organizations here.