Campus sustainability is undertaken by many people throughout Tufts. Below you will find a list of Tufts departments, organizations and people involved in applied sustainability.
Tufts Division of Operations
Vice President of Operations
Dick Reynolds is a member of the Board of Trustees Committee on Buildings and Grounds, Dick is the Principal of the Reynolds Group, a strategic real estate consulting firm and a former principal with Spaulding and Slye. He has extensive experience in real estate development, management and investment. A Tufts University graduate, he also holds an MBA from Babson College. Additionally, he is a past president of the Greater Boston Real Estate Board, former chairman of the Massachusetts Government Land Bank, a current Governor of the Urban Land Institute and former chair of the Boston District Council of the Urban Land Institute.
Tufts Facilities Department
The Facilities Department oversees energy and water projects, from comprehensive lighting efficiency projects and ongoing energy efficiency projects, to water conservation. Often the projects are funded by savings through the Energy Loan Fund. Energy and Water projects are planned and implemented through the Facilities Department on an ongoing basis. The Grounds Department has pilot tested an organic baseball field, an electric lawn mower, green roofs, and bio-diesel.
Director of Facilities Services (formerly Facilities and Construction) – Bob Burns
Tufts Energy Manager – Elizabeth Isenstein
Elizabeth Isenstein holds a B.S.E. in Civil Engineering from Tufts and an M.B.A. from Northeastern University. Betsy Isenstein oversees Tufts' energy projects including energy management, energy contracts, and energy efficiency programs. Prior to joining Tufts in 1994 she managed energy programs for General Electric Company.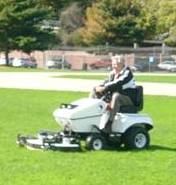 Grounds Supervisor – John Vik
Tufts Recycles!
The Tufts University recycling program was established in 1990 to promote recycling awareness and participation in a broad range of related environmental issues. Tufts Recycles! is a program of the Facilities Department. The program works closely with the custodial staff at One Source and our recycling contractor, Conigliaro Industries, to ensure that recycling at Tufts is carried out to its fullest potential.

Waste Reduction Program Manager – Dawn Quirk
Dawn Quirk is the Facilities Department recycling coordinator for the Tufts Recycles! program. Dawn organizes recycling initiatives on the Boston and Medfordcampuses and consults with organizers of the Grafton campus' efforts. Before accepting the position at Tufts in July 2004, she was a Recycling Specialist with the Cambridge Department of Public Works. In Cambridge she worked closely with the city's curbside recycling contractor, city departments and the city at large to improve recycling participation. She holds a B.S. from UMASS Amherst. email: recycle@tufts.edu.
Construction (now part of Facilities Services)
The Construction Department has undertaken significant sustainability efforts with energy efficient measures in new buildings, and a recent LEED Gold residential building.
Department of Safety and Risk Management
The Department of Safety and Risk Management oversees compliance. Over the last 15 years they have increased training and awareness, implemented improved procedures for hazardous materials handling and disposal. Unlike most other area research universities, Tufts has not had major violations.
Director of Environmental Health and Safety – Steve Larson
Industrial Hygiene Technician – Peter Nowak
Dining Services
Dining Services has environmental citizenship goals as part of its master plan. Dining has implemented a variety of programs to reduce waste, compost food waste, increase organic and fair trade offerings.
Tufts Dining runs Dewick and Carmichael dining halls, Hodgdon Good-to-Go, The Commons Deli and Grill in the Campus Center, and much much more. They aim towards sustainability initiatives focusing on food, recycling, composting, energy management, and vegetarianism. Check out all they do to help keep you well fed!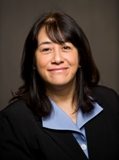 Director of Dining and Business Services – Patti Klos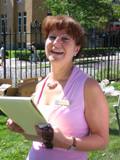 Nutrition Marketing Specialist – Julie Lampie
Purchasing
The Purchasing Department has included environmental criteria in recent contracts for office furniture and printing services. They manage the copy contract and oversee office supply vendors.
Purchasing Director – Diane Devlin
Eco-Ambassadors
Eco-Ambassadors are staff and faculty across the university who have completed a course of greening their office. They learn about energy use, water issues, recycling and more and gain experience collecting data and implementing change in their office or building. Below are examples of their work. To see more, go to the Eco-Ambassadors at Work page or check out the Eco-Ambassador website
Tufts Dental Green Team
The Tufts University School of Dental Medicine is going green. Some of the initiatives are a vertical expansion to become lead certified, a zipcar program, and a light bulb exchange program. Check out the Health Sciences Green Team Website
Dental Green Team Coordinator – Carrie Garinger
Tisch Library (Medford)

Laurie Sabol, a 2008 Eco-Ambassador graduate has joined forces with Jess Warner, a 2009-2010 Eco-Ambassador, to spearhead the Tisch Library Sustainability Team. They have been working on their first four focus areas: recycling, composting, energy savings and filtered water. During the holidays they encouraged all their colleagues to BYOP – Bring Your Own Plate! – to office parties and send out the 12 days to a Green Holiday eco-tips via email.
Greening Initiatives on the Grafton Campus
This committee represents a campus wide initiative to address the environmental impact of activities occurring on the Grafton Campus. The committee strives to be responsive to the community as a whole and welcomes any suggestions that members of the community bring to the committee's attention.
Tufts Institute of the Environment
Tufts Institute of the Environment (TIE) is an interdisciplinary, university-wide education and research institute which facilitates and coordinates environmental programs at the University. TIE is devoted to advancing and disseminating knowledge about the many ways human interactions affect the environment. TIE's specific areas of focus are water issues, energy and climate, and health and the environment.
Program Director – Antje Danielson

Antje Danielson became the TIE Program Director in the summer of 2008. She came to TIE from Durham University (UK), where she served as the Deputy Director for Sustainability, in May 2008. Previously, she worked with the Harvard Green Campus Initiative. A long-time resident of Cambridge, Mass, Antje also co-founded the innovative carsharing company Zipcar.
Program Coordinator – Emily Geosling

Emily Geosling is the Program Coordinator for TIE and the interdisciplinary Water: Systems, Science and Society (WSSS) Program. She manages the TIE office in Miller Hall and coordinates events like the Energy and Climate Forum and the WSSS Seminar Series. Before coming to Tufts, Emily worked as a Recycling Coordinator for the City of Monterey, California and as a Graduate Assistant at the Monterey Institute of International Studies. She holds a B.S. in Environmental Science, Policy and Management from the University of California, Berkeley.
Environmental Studies Department
The Environmental Studies Program (ENVS) is a multidisciplinary undergraduate program created to promote the study of our natural surroundings, designs that help minimize degradation of those surroundings, and the social and political tools needed to preserve and improve the environment. The program provides training in social sciences, natural sciences, engineering, and humanities.
Director – Colin Orians
Program Coordinator – Ann Greaney-Williams
Community Sustainability Partnerships
Tufts works with community members to promote sustainability in the Medford/Somerville area.
Groundwork Somerville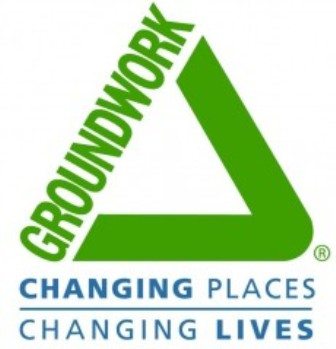 Tufts students participate in a variety of programs through Groundwork Somerville.   In the Maple Syrup Project, students teach elementary-age students environmental science and sustainability issues through tapping trees for syrup.  Click here to find out more.
Community Gardens
As part of its community outreach, Tufts provides a plot of land and water to Somerville community members who pay a yearly fee of $25 to plant whatever they wish on their private plots.   Click here to learn more about this initiative.
Urban and Environmental Policy and Planning Program
Tufts students in the Urban and Environmental Policy and Planning program often partner with the local community during their 'Field Projects' class.  Students address issues related to sustainability, and past efforts have included projects for the Medford Climate Action Network and Groundwork Somerville in 2010.
The Jonathan M. Tisch College of Citizenship and Public Service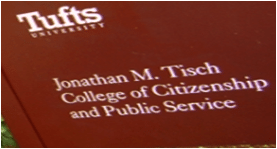 Tufts also partners with the local community through the Jonathan M. Tisch College of Citizenship and Public Service, which strives to prepare young people to be lifelong active citizens and to create an enduring culture of active citizenship. Some of the resources that Tisch College provides include funding for sustainability-related community internships (at organizations such as Groundwork Somerville ) and sustainability-related community research .
Student Groups
Tufts has many student groups. Below are a few we work with frequently.
Eco-Representatives
The Tufts Eco-Reps are a group of residential students who help to raise awareness about ecological issues, encourage environmentally responsible behavior in their hall-mates and peers, and plan related events and activities. They also organize group activities, collaborative projects, and represent the Eco-Reps Program at various campus events. Learn More!
Emerging Black Leaders
Emerging black leaders is working on a symposium for the year of the 2011-2012 on Environmental Policies in the African American community. They are looking to collaborate with the Tufts community on initiatives beyond the symposium, such as service events and activities to bring awareness of the environmental issues we are facing in the 21st century beyond our Tufts community.
Engineers Without Borders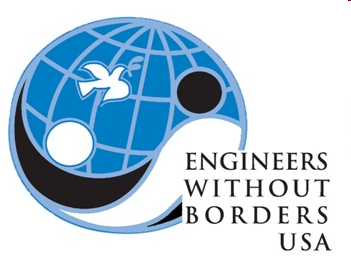 EWB works to create sustainable, long term engineering projects globally. By educating students on issues of health and sustainability they can keep those themes in mind in everything they do. Currently there are three projects open in El Salvador , Ecuador and Uganda . Check out their website for more information!
Fletcher GREEN
Fletcher GREEN (previously known as ESI) works to better inform the Fletcher student body on cross-cutting, international issues that relate to the environment and energy, while also facilitating information sharing for those students interested in environmentally related careers. Our activities include:
Hosting speakers
Organizing forums and debates
Arranging networking sessions
Planning educational trips
Helping to coordinate environmental initiatives taking place at Fletcher.
Green Team
Green Team is a new project focusing on education in local schools. Teams will teach environmentally related lessons to children, and they will have lesson plans and activities related to the topic of the day.
Jumbo Janitor Alliance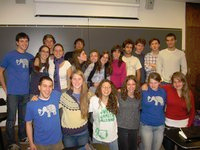 The Jumbo Janitor Alliance is a Tufts student organization that promotes community between students and janitors by encouraging increased appreciation of janitor's work and interaction between the two groups. They participate in negotiations, labor issues (such as the unionizing of clerical workers through TEA), community outreach programs, and are finishing a resource booklet. Currently they are working to ensure that the cleaning products the janitors use are both environmentally friendly and non-hazardous. Check out their blog !
The Advisory Committee on Shareholder Responsibility 
ACSR (2007 – present) is a committee designated as an student-run advisory mechanism to the Board of Trustees for making socially responsible investment decisions. The ACSR's charter calls for a membership of three undergraduate students to submit formal recommendations on how Tufts University uses its proxy vote on various issues that come before it as a major investor.
Real Food
Real Food is a group working towards 20% local food in all university dining halls. They held food day on October 24th, which celebrates and promotes food that nourishes producers, consumers, communities, and the earth. They are implementing the Real Food Calculator on campus, trying to determine what percentage of food served at tufts can be called "real food," and establishing a baseline from which to draw their future goals. They generally focus on food issues- advocating for practices that are sustainable, ethical, and just.
Students for a Just and Stable Future

At SJSF you'll find student volunteers (from Tufts and many other Universities)aiming for a just and stable future for our generation and generations to come. They are working towards100% clean electricity by 2020 and advocating for questions on municipal ballots to ask for no coal by 2015. In addition they can be found setting up coal art shows and coal marches in Boston. The newest project is helping recruit students to sign up for Powershift.
Tom Thumb's Garden

Did you know we have a student garden on campus?! Tom Thumb's Garden is expanding this Garden, bringing more local food to Tufts, and getting students involved in the local food movement.
The garden was started in the fall of 2010 by an Ex-College class to to provide a learning environment for several Tufts Experimental College classes on gardening and modern agriculture.
Sustainable Action Squad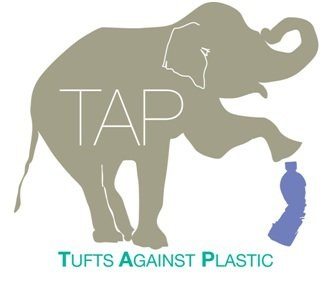 The Sustainable Action Squad (SAS) is a branch of the Tufts Sustainability Collective and works on projects around campus to make Tufts University a more sustainable place! SAS evolved from Tufts Against Plastic, the student-led initiative to get water bottles out of Hodgdon Good-to-Go and get affordable Nalgenes into the hands of students. Sustainable Action Squad will focus on new sustainability projects, and hopes to make Tufts greener by working with administration, staff, and like-minded students.
Tufts Bikes
Tufts Bikes, a campus bike share program, launched in Spring 2011 , generating a bicycle community and promoting alternative transportation. Check out their blog !
Tufts Community Agriculture Project
Want to buy a year long share of fresh produce to help support local farmers? CAP offers weekly delivery of fresh produce directly to Miller Hall on the Medford Campus! Currently, Tufts CAP hopes to start a farm (Jumbo's Farm) on the Tufts Medford campus to serve as both a model of an economically viable and sustainable managed urban farm and as a hub for a wide variety of educational and research programs.
Tufts  Community Union Senate
The TCU is the largest branch of the Tufts Community Union Government, representing all undergraduate students to the administration and advocating on their behalf. All members are elected by the student body. They are the bridge between students and the administration.
Tufts Energy Conference
The 6th annual Tufts Energy Conference will be on Apr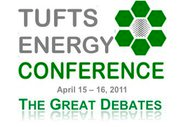 il 15th-16th, 2011 at the Tufts Medford Campus! There will be great opportunities for learning, networking and engaging in the dialogue about sustainable energy for the present and the future. For more information, visit their website .
Tufts Energy Forum
This student group organizes speakers, field trips and discussion sessions based around energy related issues in order spread and enhance the discussion surrounding all aspects of the transforming, global energy industry. Find out more about their goals and projects!
Tufts Sustainability Collective
The Tufts Sustainability Collective is a group on campus that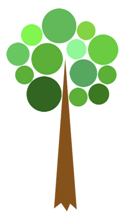 addresses issues in sustainability on the campus level as well as beyond.  TSC is made up of four branches, each of which focuses on separate aspects of sustainability.  Tufts Bikes manages and maintains the university bike share system and bike workshop, as well fosters a bike community on campus.  The Tom Thumb's Student Garden maintains the campus student garden and focuses on advocating sustainable foods.  The Tufts branch of Students for a Just and Stable Future is part of a larger campaign that advocates clean electricity.  Lastly, the Sustainability Action Squad focuses on short-term campaigns that make campus more environmentally-friendly.  TSC also is instrumental in bringing different on-campus sustainability groups together to discuss similar goals and strategies.
The Climate Policy & Planning Coalition
This group serves to unite members of the Tufts community on issues related to climate change. CPPC is a place for members to share knowledge, socialize, and increase our understanding of the challenges we face in adapting to a warmer world. Founded by graduate students in the department of Urban & Environmental Policy & Planning, the goal of the CPPC is to lend a policy and planning voice to climate efforts on campus and beyond.